Choose product, preparation and flavour.
We discover you the gastronomic heritage of Galica from tradition and respect for the product.
We are passionate about cooking.
Choose genuine flavours and the taste for things well done.

Tradition, quality and values
In the emblematic Rua do Franco, we offer you the most significant of the Galician cuisine in a relaxed atmosphere. Taste the best product in a unique tavern where the 10th century archaelogical reamins are faithfull witnesses of the history of Santiago de Compostela.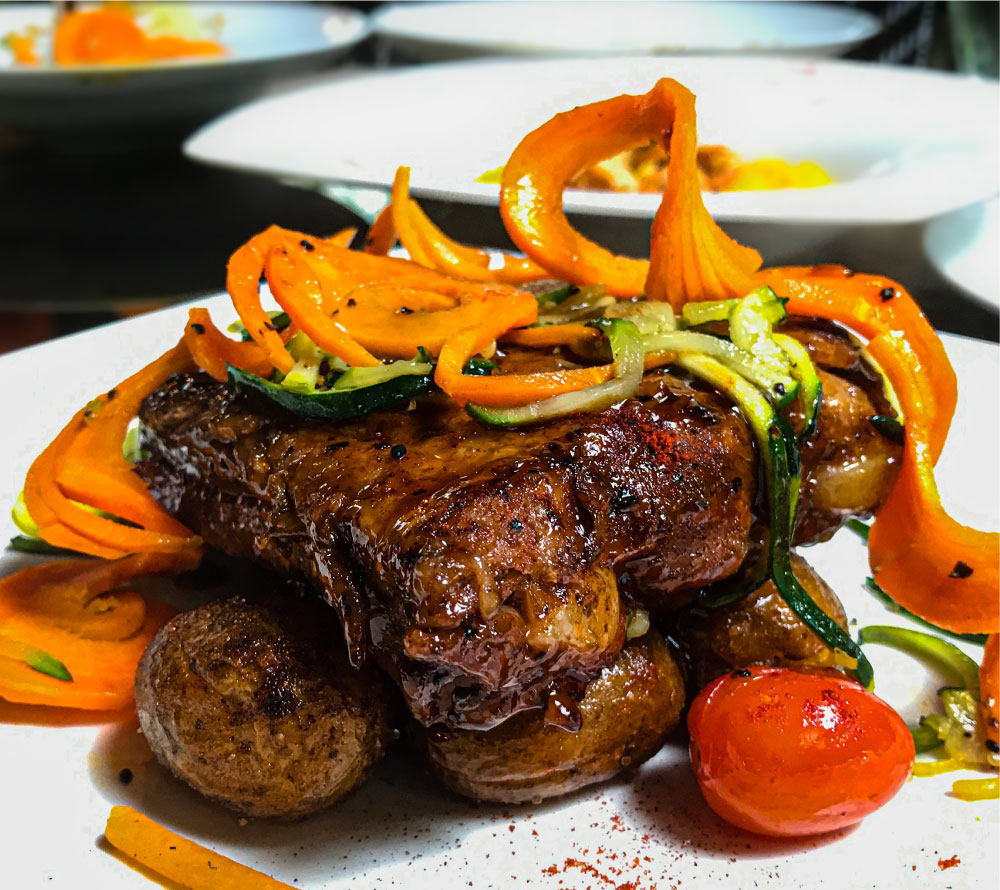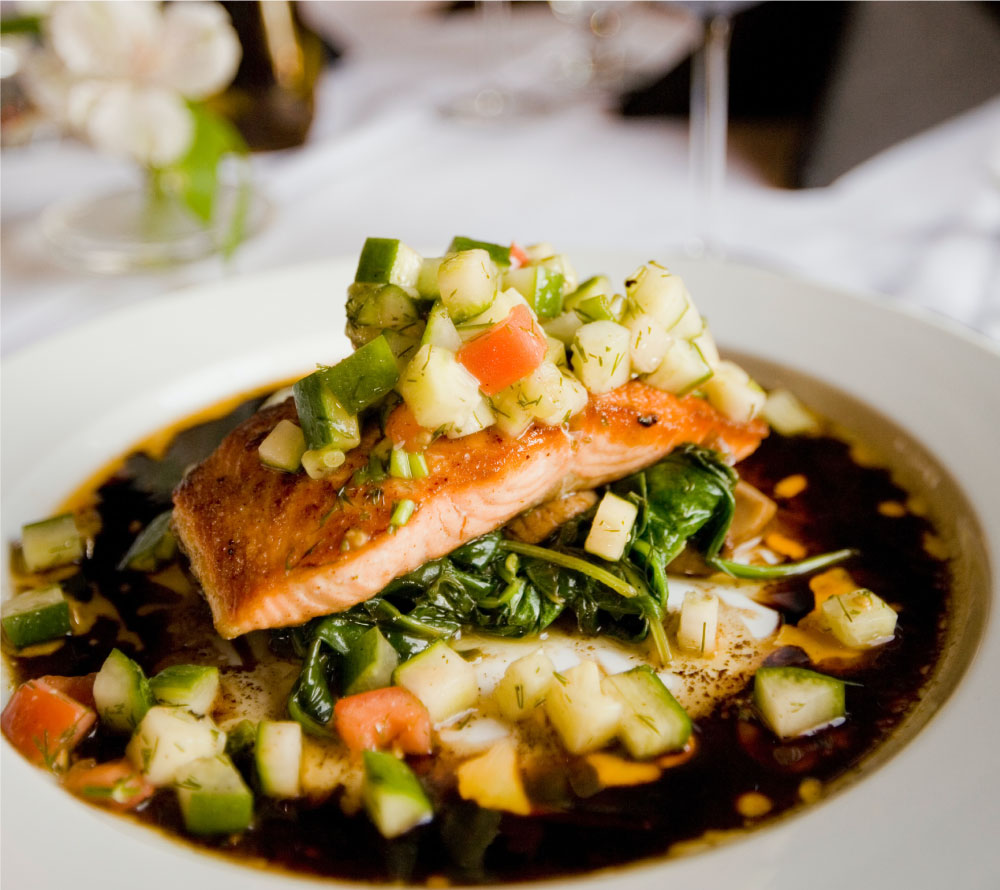 Cenador Hotel Vixe da Cerca
Enjoy the best cuisine in the quietness of our restaurant offering views over the garden and the Belvi´s monastery. Gastronomy and opens spaces in an unique environment full of history.
Restaurante Pazo de Lestrove
Just a few meters away from the center of Padrón, we incorporated a modern functional restaurant to the main building where archbishops took refuge four centuries ago. Our cuisine, a tradition and modern blend, is designed to fulfill all tastes.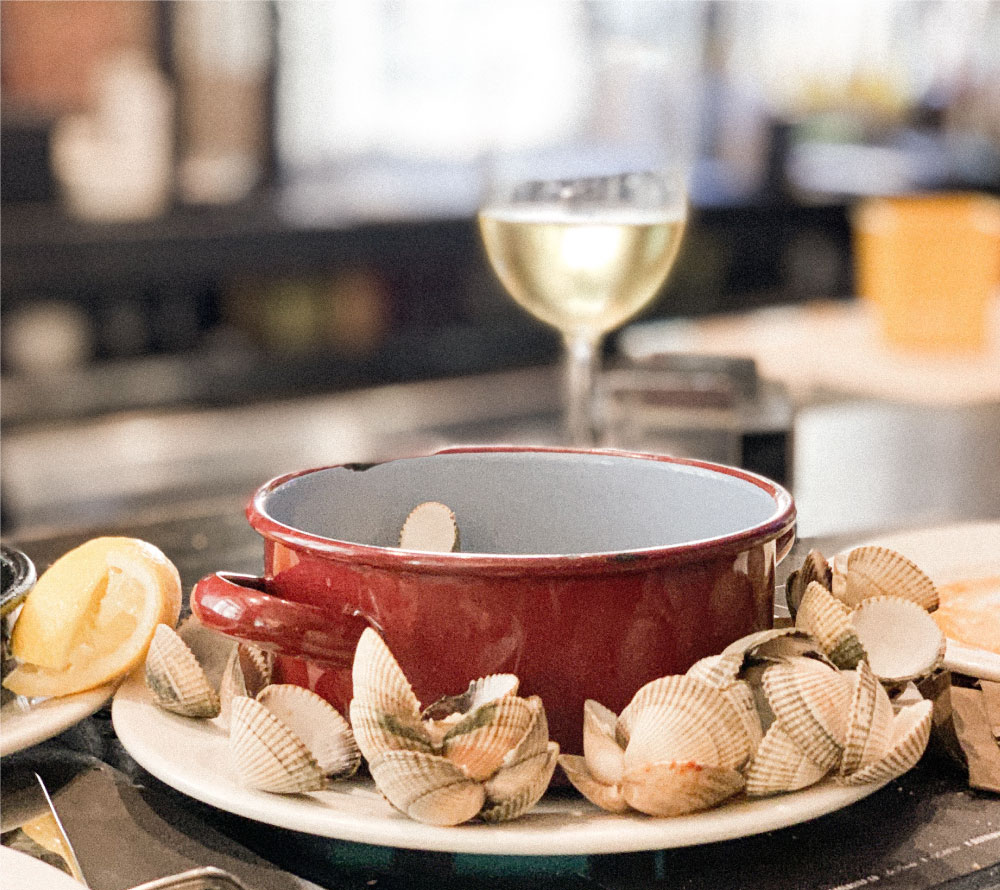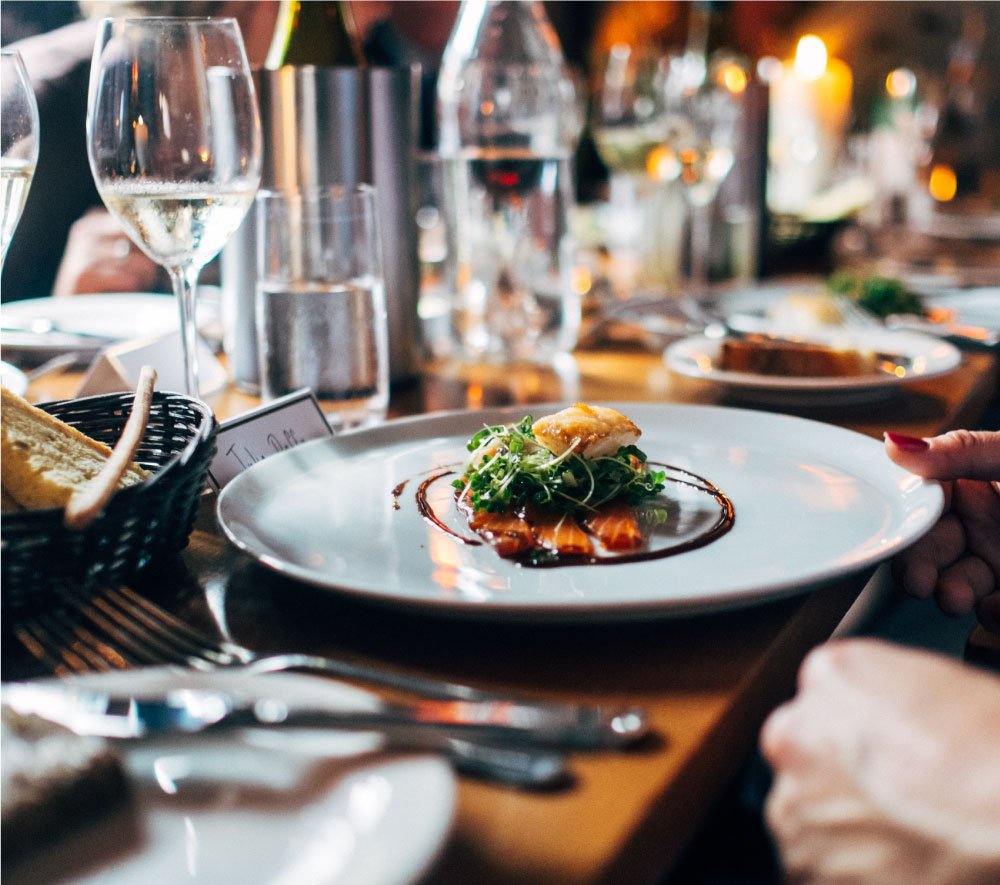 Restaurante Aldea de Sestelo
Only 8 kms away from Santiago de Compostela, we offer you a different and casual place where you can discover the traditional cuisine of the galician country villages.
Restaurante Monasterio de Aciveiro
In a unique natural and architectonic environment, we make available to you ancient dining areas with 900 years of history. You will enjoy, in a single visit, the best of our natural, historic and gastronomic heritage.